Technology and business go hand in hand these days. You can hardly find a successful business that doesn't use at least one tool or product of technology. They use it for marketing, as well as to facilitate diverse operations. According to Statista, the global technology market spending in 2019 reached a whopping amount of $3.360 billion.
The effects of technology on business operations are easily noticeable all around.
Forbes reported that 184 technology companies took part in its 2019 Global 2000, which is an increase of 40% compared to the previous year. This means that to thrive in any industry these days, you need to grasp the opportunities provided by technology. Right now, businesses have at their disposal hundreds, if not thousands of software products that can widen their reach, speed up their processes, and reduce costs and mistakes to the minimum.
Knowing this, you are surely wondering which is the best software to use at this moment. Below you'll find the 5 crucial software types that every business should use in 2021.
1. Email Software
Email is one of the most successful marketing and communication tools for businesses these days. In 2019 alone, the number of email users across the globe amounted to 3.9 billion. Chances are, your buyer persona has an email they've signed in on their phone or use regularly. This makes it ideal for your business to market its products and services by using this communication medium.
Estimates also point out that the number of email users will only increase in the next couple of years, reaching 4.3 billion by 2023. This makes half of the world's population, which means that many of your potential customers will already use it.
Email software cannot prepare your strategy, but it can help you implement it. Once you build an email list and create content you'd like to send to your target audience, you can use software to automate messages, organize them, as well as analyze the success of your email strategy.
Some excellent email marketing software products this year are:
Mailchimp
ConvertKit
Campaigner
ZohoCampaigns
ConstantContact
Your choice should be based on your business needs, as well as its nature. Before you invest in software or decide on which one you need to use for your business, make sure that you've created a tailored and well-researched email strategy for your brand. Unless you have content of value to offer to your email list, no software can help you achieve your goals.
2. Content Management Software
Last year, online shopping became more popular than ever due to the pandemic and quarantine. Many businesses focused on marketing and selling their products online to keep their brands alive. This year, it's more important than ever to have a good web presence. According to Blue Corona, even 30% of customers don't consider a company unless it has a website. Almost all customers research businesses online, even if they plan to visit their physical location.
Because of this, business owners focus greatly on their online visibility and presence. This depends mostly on the quality of content you provide your customers with, as well as the design of your website, the customer service, and of course, your products and prices.
That's just part of creating and offering content to customers. You can't just sit and write – you need research, analytics, testimonials to convince people, videos and other multimedia, etc. For example, to promote your interior design business, you need to keep track of the trends in interior design and figure out how to respond to the current needs of your target audience. Only when you have this information can you create optimized content of value.
If you're to handle all your content strategies, you have to spend hours every day coming up with blog posts, social media posts, as well as email content. Thankfully, some professionals and experts can help you with this, as well as software that can automate and schedule everything ahead. By using tools like CoSchedule and Hootsuite, you can manage projects, communicate with team members, and schedule your content across different channels without spending tons of time on this.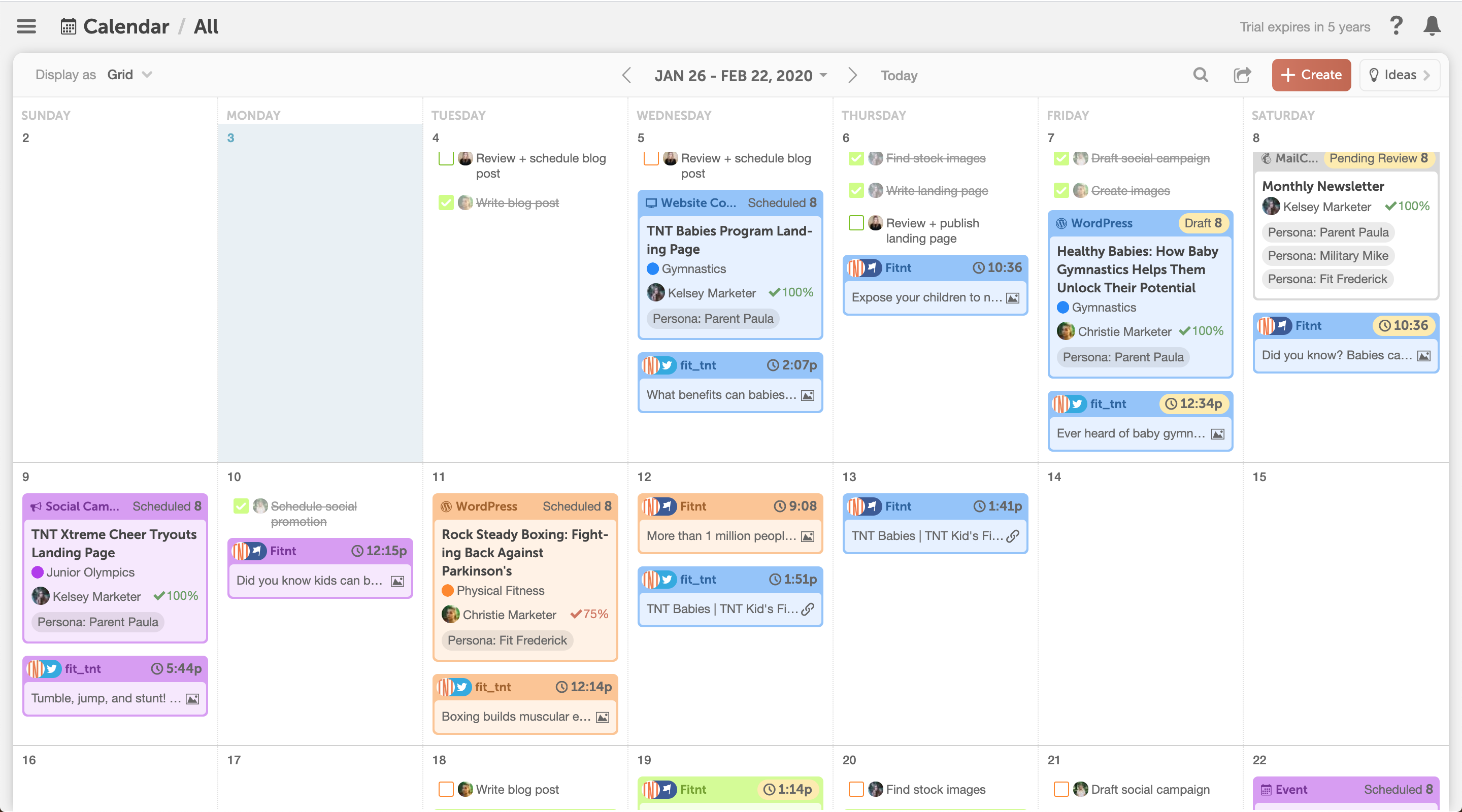 3. Social Media Management Software
VisualObjects has reported that around 63% of small businesses use social media for marketers. Even if your business isn't small – you always need these tools to succeed and widen its reach. Platforms like Facebook, Pinterest, Instagram, and Twitter have hundreds of millions of users – each!
Knowing this, you need to work as soon as possible on your social media presence. This includes not only creating or sourcing quality content specifically created for different channels but also posting frequently and at the right time.
To take some of the burdens off your hands, software developers have created useful and affordable social media management software. Nowadays, you can use all-in-one tools like Zoho and Sprout Social or pick several more focused software tools like MeetEdgar for automation and Loomly for team collaboration.
Your online presence shouldn't only be based on how often you post something on your website. Most people learn about websites and gather information about brands and services on social media. This makes social media crucial for every prospective and successful business.
Overall, there were 3.725 billion active social media users in October of 2019. This number is increasing every year. When Hootsuite and We are Social performed this research, the number has grown by 9.6% since the same month of 2018.
Social media software allows for simple and less time-consuming management of different accounts. By using such software, you can schedule posts for different platforms, track your strategy from a single source, optimize your ads, and get notifications whenever a potential customer sends you a message.
4. Accounting Software
You probably created your business to make a profit. As soon as it starts earning money, you need to monitor your expenses and incomes. This includes everything from employee pay and electricity bills to marketing and material costs.
The bigger your business grows, the harder it will become to keep track of all this. In this area, even the smallest mistake can cause you many financial problems, and even some legal ones.
This should still be overseen by an experienced person, but many of the things can be automated by using accounting software for your business. Using technology will eliminate mistakes and speed up the time needed to calculate everything. Instead of doing manual computation and checking them dozens of times to ensure that they are accurate, you can let technology do the math for you. Some great products for this include QuickBook, Wave, and Xero.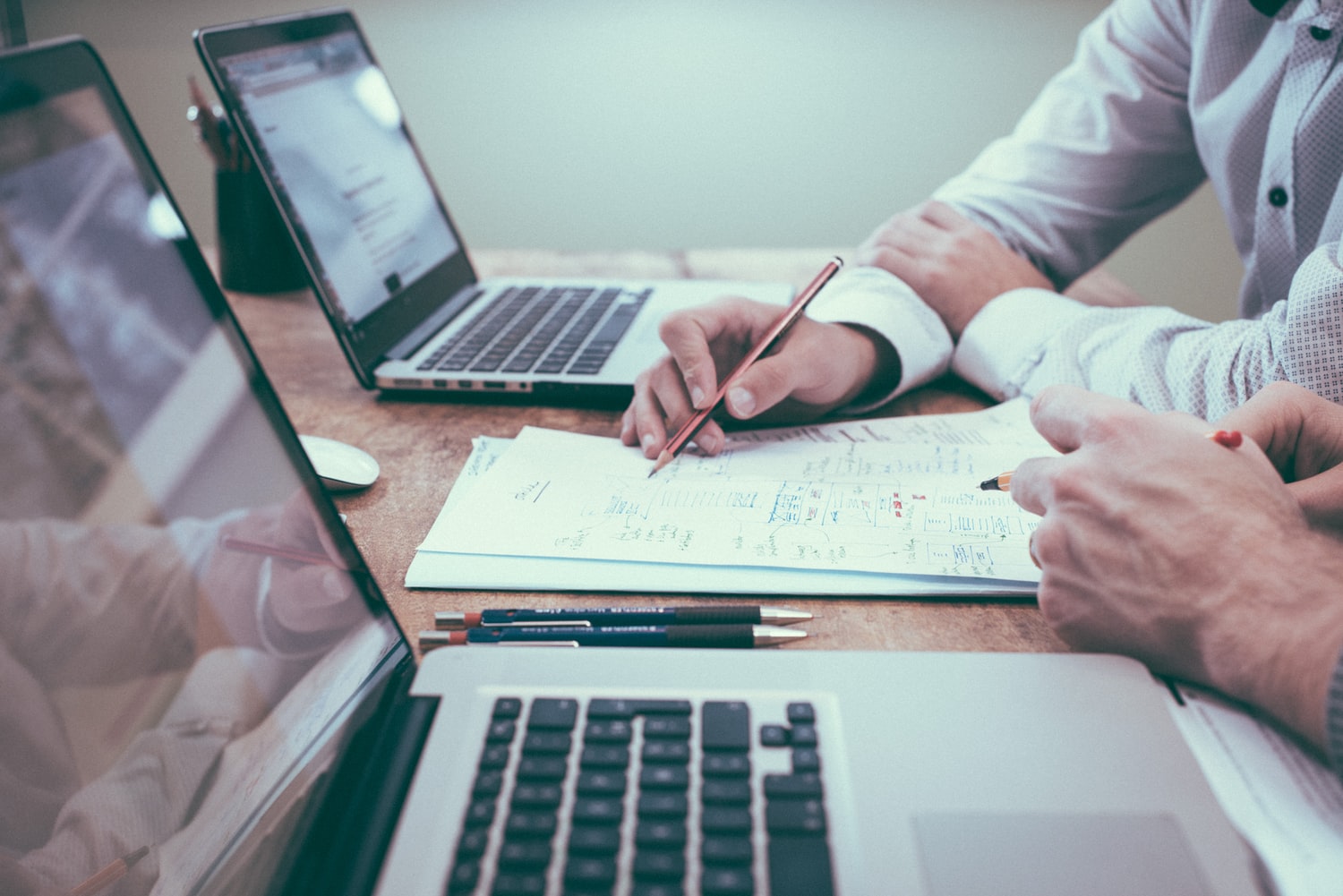 5. Task Management Software
When you're managing a business, time is gold – and also very hard to come by. Companies have a lot to handle and every little mistake or delay can cost them money or their reputation.
Thankfully, many of the things these days can be automated and organized thanks to software. Business owners have at their disposal CRM tools that allow them to keep track of everything, as well as schedule tasks for their employees and discuss details with the team.
Whether you choose to use a timesheet app to monitor whether your employees do their assignments on schedule or general software that will allow you to manage and assign tasks – you can make all processes simpler these days.
Task management software is an ideal solution to prioritizing the most important tasks, managing your company's time, and meeting deadlines. Such software can save you from wasting time organizing your notes or schedule, scouring emails, or calling employee after employee. Since many of your options for such software are cloud-based and support team collaboration, you can keep track of everything regardless of your location and reach out to everyone at the same time.
Here are a couple of things that can be done with task management tools:
Set and assign tasks for your team members and employees
Import and export lists and documents/ share them with others
Manage several tasks at once
Get an overview of your business' work at any time and from any place
Filter lists by different categories like days, employees, etc.
Keep track of your team members and employees
Get analytics on the progress of your business
Essential tools that every business needs to succeed
In this article, you've learned about some of the crucial tools that your business needs to use to make its work more effective and easier. Businesses today rely greatly on technology. And why wouldn't they?
Modern businesses have tons of resources at their disposal, created solely for the purpose to assist the work and eliminate errors. These range from email and other marketing software products that help you reach the target audience, to employee and time management tools that you can use to keep track of the workers.
Consider the needs of your business, come up with a great strategy, and find the perfect tools from this list to help you achieve your company's goals.

https://www.inetsolutions.org/wp-content/uploads/2021/02/business_success_1161572307-1080x627.jpg
627
1080
Roger Sterling
https://www.inetsolutions.org/wp-content/uploads/2015/07/Inet-Solutions-Symbol-Plain18-80x80.png
Roger Sterling
2021-02-08 13:02:24
2021-03-12 13:55:47
Top 5 Software That Will Help You Succeed In Business