Artificial Intelligence has a profound impact on digital marketing strategies. This has become irrefutable in the past decade. AI has revolutionized how we target our audience on the Web.
Artificial Intelligence has a profound impact on digital marketing strategies. This has become irrefutable in the past decade. AI has revolutionized how we target our audience on the Web.
Today, AI offers marketers and businesses a myriad of actionable data, insights, as well as tools to boost their processes. From improving the stats to implementing efficient tactics, artificial intelligence tools have changed the way the Internet works.
Within our digital sphere, one channel that AI has impacted a lot in a positive sense is video marketing. The future of this digital marketing branch looks more exciting than ever, especially now when 52% of marketers entitle most of the ROI success to great video content.
Reasons why you need AI in your video marketing
The target audience is more likely to click and react to something that piques their interest, such as engaging and informative video content. To create such content, you need some assistance and information, which is where AI comes into the picture.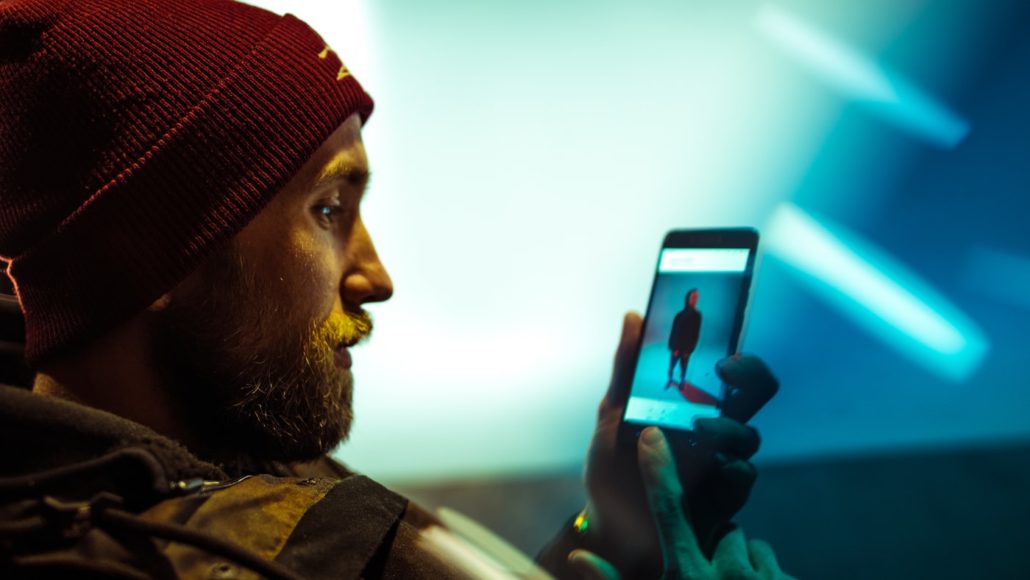 Video content is highly relevant to both sides – consumers and brands. Thanks to AI analytics, your brand can now gain more insight into your consumers, their needs, and behaviors. Tools and algorithms have given us more access to data than we could dream of.
Without further ado, here are the main reasons why you need AI for your marketing.
1. Automated and intelligent tools make your job easier
Artificial intelligence tools can provide you with tons of assistance. AI is not solely used to gain insight, but also to get things done faster, more efficiently, and more accurately. Starting from video curation to editing, you can find tremendous help in artificial intelligence today.
For starters, you'll need Happy Scribe's subtitling services to ease the transcription and subtitling processes. This tool formats the subtitles automatically to match your specific brand, customizes them with CPL, CPS, and line management, and offers both human and automatic translation to over a dozen different languages.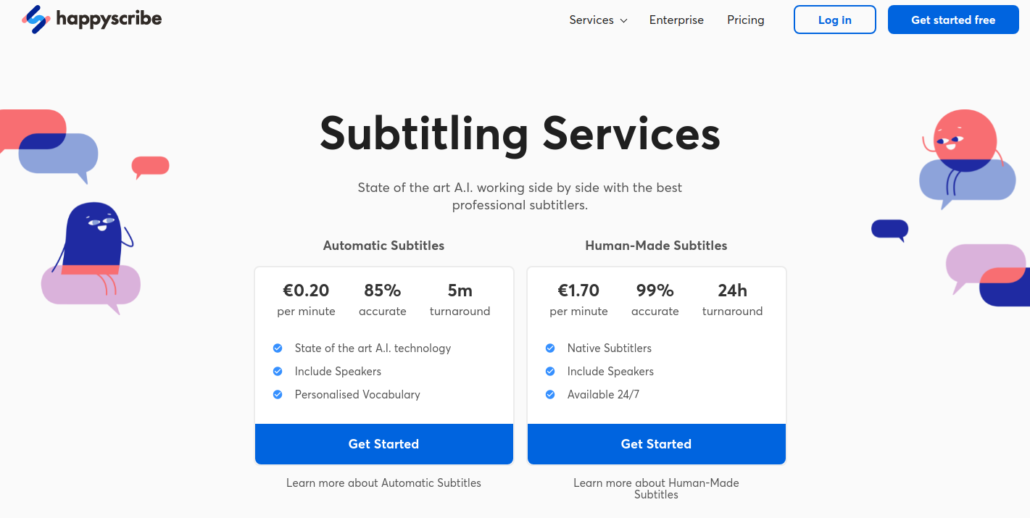 This is an example of a state-of-the-art AI tool that will save valuable time and deliver amazing results to the user. Just imagine – something that would take you forever to finish can be ready with a 5 minutes turnaround at around $0.20 per minute! For more accuracy, you can go for the human version and get things ready in 24 hours without any effort.
When you have your videos ready, AI tools can play a huge role in any class of editing. Starting from object removal to color corrections and visual effects, you can expect smooth editing and videos that are perfected in no time.
Already some top-rated platforms are including intelligent AI-assisted editing tools such as Sensei, Adobe's platform. As the interest grows, so does the number of editing tools. Today, you can pick tools like GliaCloud and do material mapping, create different video versions, and create quality videos within minutes. Another option is the simple Rawshorts, offering you simple content creation, a big range of video templates, and a variety of features in their drag-and-drop interface.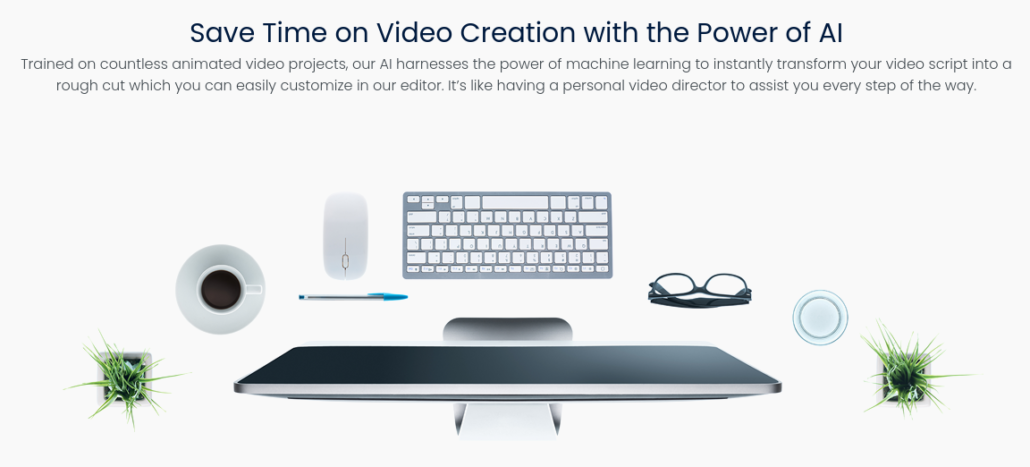 2. AI enhances the level of personalization in your video content
The three main benefits of personalized content according to MailChimp are:
More satisfying customer experience
Better return on your investments
Boost in customer loyalty
Each of these alone is a reason enough for you to attempt to make your video content more personalized. Even consumers say it – over 40% of them claim to return to a brand if they feel like it offers a personalized shopping experience.

These numbers are becoming more visible with every passing day and yet, not many brands have adopted personalization in video marketing just yet. All across the Web, we can find generic marketing content that doesn't share anything fresh, new, or engaging. People don't respond well to such content.
If you want to stand out, you need to personalize your marketing strategy. And what better way to gain insight on how to do this than through AI?
In the last couple of years and in the years that follow, artificial intelligence data is likely to offer hyper-personalization to consumers. From targeted social media ads to accurate analytics, there's a lot for you to learn about your buyer persona. Based on that data, you can create more personalized strategies and appeal to the right audience.
3. AI targets the right people to show your videos
Consumers spend a third of their time watching videos in the form of ads, tutorials, informational pieces, etc. Those who see videos as a nuisance are very few.
This makes it more important than ever to add video content to your strategy. ComScore reports that viewers will be 64% more likely to buy from you after they view a quality video. The video brings your offers to life and provides them with tangible proof of the quality you are offering – or the solution they are looking for.
However, if the person watching your video is not interested in what it offers, this is a nuisance to them. As a marketer, your goal is to serve up ads and videos to those who are willing to see what you have to offer i.e. people looking for your brand, product, or service.
How can AI help you with this?
Video promotion is a very important thing in targeting your audience. Thankfully, nowadays many tools ensure that your content reaches its intended audience. From social media ads that are artificial intelligence-driven to cross-channel advertising platforms, there are tons you can use to find your buyer persona.
How does this work?
When you watch a video on YouTube, it suggests similar videos based on your searches for when you're done with the one you're watching. This is the work of artificial intelligence – finding things that you need or might interest you.
Not put yourself on the other side of this – the brands. AI assists brands by finding people who are interested in their offerings. These are the people you strive to find as a brand.
4. AI provides you with real-time updates
What if we told you that you don't have to constantly check your video to see if someone reacted or left a comment? AI provides real-time updates on everything. This is your new pair of eyes – someone who observes but also understands the responses of consumers.
Based on the data you receive from AI, you can make the much-needed changes in your video, posting time, and more. A lot of the time, small tweaks can ensure that you attract more people. You can learn what needs changing by seeing how people react.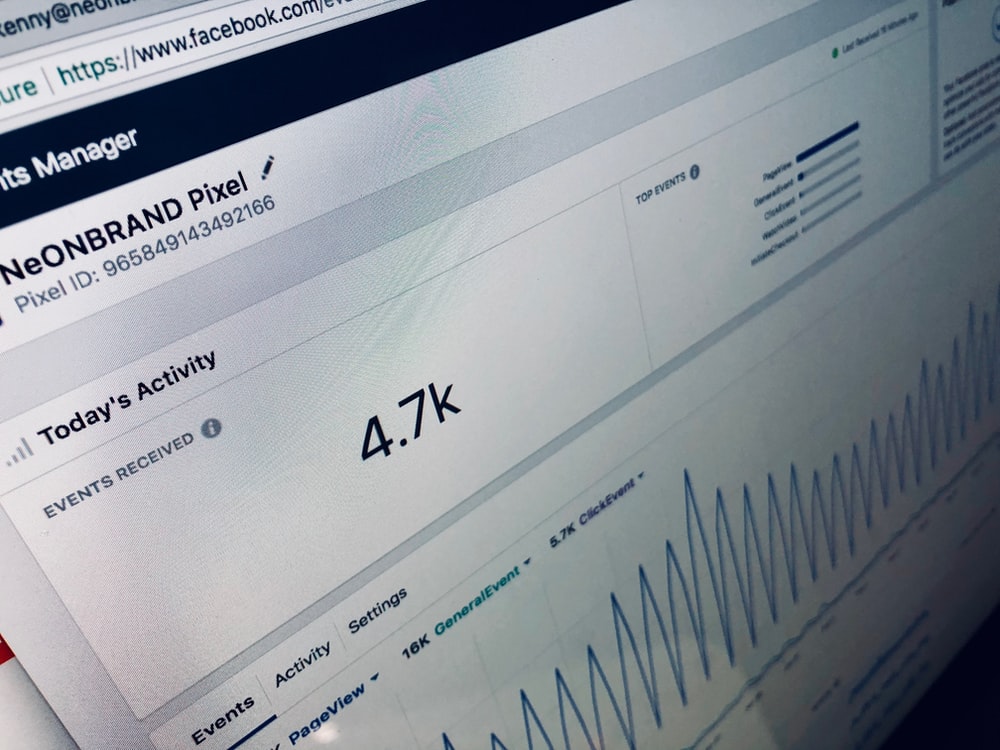 If AI data suggests that people are pausing your video at a certain point and going back, this means that you need to present the information more clearly. If they are clicking away from it at the same point, it means that you need to remove that part, modify it, or shorten it.
5. AI enables testing of your current video marketing strategies
Let's say that you have some videos ready and you feel confident about your strategy. Wouldn't it help if you could do a test run and see how it will work before investing tons of money in it? Artificial intelligence analytics tools can do exactly this – show which of your content has the most promise and will boost engagement in your target audience.
Think of this as your chance to test and learn. You can run many versions before investing in a big launch, which is a great way to save some money and improve your results. This is especially valuable for brands that have a smaller budget.
6. AI helps you create more engaging video content for social media
Facebook is one of the most popular social media platforms these days. Over 100 million hours of video are being watched on this platform every single day. This demand seems to grow, which makes video marketing on social media a huge promise for your brand.
Many brands today use AI tools to easily create engaging videos for social media. To be popular on such platforms and enjoy a wider reach, you need to post continuously. But, you also need original and quality content, which takes tons of time.
Thanks to AI tools, you can create videos faster, schedule them to be posted at the right time, and get updates on people's interest in your videos continuously.
Wrapping up
Today, videos are so frequent, we can no longer say that this is a rare strategy, or that you have an edge to beat the competition simply by implementing it. Long gone is the time when users needed to search a lot to find video content. Today, everyone creates it. If you want to beat the competition, you need not only video content, but excellent video content in the right places.
Over 81% of businesses today invest in video marketing. The numbers don't lie – this is something you must be considering for your business. Thankfully, there are AI tools and analytics that offer you all the help you need to tailor and shape your video marketing to appeal to and amaze the target audience.

https://www.inetsolutions.org/wp-content/uploads/2021/09/BLOG_O-que-e-video-marketing-e-quais-sao-seus-beneficios1-670x419.png
419
670
Roger Sterling
https://www.inetsolutions.org/wp-content/uploads/2015/07/Inet-Solutions-Symbol-Plain18-80x80.png
Roger Sterling
2021-09-21 08:28:56
2021-09-21 08:30:10
Top 6 Reasons Why AI Is The Future Of Video Marketing